By SD Metro Magazine. Article appeared in April 16th edition of SD Metro Magazine.
Erica Pinto
Erica Pinto is the chairwoman of the Jamul Indian Village of California.  She is a poised and effective leader. Throughout the tribe's history, no other leader has made such significant changes in improving the quality of life for members and its neighbors. Her efforts have resulted in more than $100 million in public benefit and safety improvements for the residents of San Diego County and under her leadership, nearly 1,000 permanent jobs have been created for members of the tribe, and the surrounding region. She is a co-founder of the Acorns of Oaks Tribal program, which organizes activities focused on culture, youth development, health and fitness and technology. She serves on the board  of the Southern California Tribal Chairman's Association.  She is chair of the board of the Southern Indian Council.  Since becoming chair of JIV, she has led it through significant economic progress on its path to self-reliance.  She led the tribe to overcome 40 lawsuits opposing the casino's construction. Pinto has been honored with the American Indian Chamber of Commerce of California's highest award in recognizing her work on behalf of Indian businesses and community growth for native people.
Teresa  Campbell
Teresa Campbell is president and CEO of the San Diego County Credit Union. She is a dedicated  influential and innovative leader.  SDCCU's impressive blend of products and services  are leading the way for overall credit union successes. Under her leadership, through a continued focus on delivering exceptional customer service  combined with hard work and dedication, SDCCU has maintained its stance as an industry leader and has achieved continued growth and success.  In the 11 years that she has served as CEO and president, SDCCU has more than doubled its membership from 204,000 in August 2010 to over 427,000 now.  Along with doubling its growth in membership, SDCCU's assets have followed suit, growing from $5 billion to $ 10.8 billion. SDCCU managed through the difficult COVID-19 period, even as it was impacted bv elevated unemployment  in local communities.  Its net worth remains outstanding at 14.4  percent which is well above  the seven percent minimum capital level for "well capitalized credit unions" established by the National Credit Union Administration. SDCCU has been named a Live Well San Diego Public Health Champion by the County of San Diego and Outstanding Philanthropic Business Corporation.
Ruth-Ann Thorn
Ruth-Ann Thorn is a pioneer businesswoman. She is a true native tribal member of the Luiseno Indians. The Luisenos were hunter-gathers and moved from place to place frequently as they gathered food for their families. Luiseno men hunted  deer, rabbits, and small game, and went fishing in rivers and streams.  Luiseno women gathered acorns, nuts, beans and fruits. Today, those acorns and other land-based plants are part of the ingredients for her new national business endeavor, N8IV Beauty Skin Care. As chair of REDCO, the economic development arm of the Luiseno Native Tribe, she has elevated it to new heights shepherding the business growth and prosperity for future tribal generations. The Luiseno Indians have inhabited the Temecula Valley for thousands of years.  Thorn is taking the rich Luiseno heritage of the past and elevated it it into successful business commerce of the future.  She is also managing the  helm of Rincon Reservation Road Brewery. Under her leadership, the brewery has a new expansive tasting room open in Valley Center with their proprietary native Luiseno beer now available in many local retailers such as Costco, BevMo and others. She is also a single mother of a budding artist, Bella Thorn, a high schooler in Valley Center whose paintings have collectors as far away as Dubai.
Francesca San Diego
Francesca San Diego is the vice president of finance  and a member of the executive management team at PBO Advisory Group, a leading  local outsourcing and consulting firm.  She works with companies across the region to manage and staff accounting, financial, regulatory compliance, human resources and business advisory projects. Since joining PBO in 2015,  she has been vital in managing the company's growth and its resulting opportunities, as well as inevitable challenges. Not only has she been a key player in helping PBO Advisory have its most profitable years since 2018, she has played an integral role in helping  to rebrand the company, expand its service offerings and making strategic hiring decisions that launched the company into new directions. San Diego was integral in securing over $40 million of forgiven PPO loans and $62 million in Employee Retention Tax Credit Refunds for PBO clients. These funds were used to support many local San Diego businesses in retaining employees and continuing business operations during the COVID-19 pandemic.
Cheryl Nieman Brechlin
Cheryl Brechlin is an expert in both transactional and litigation work at CGS3 Law. She was just promoted  to senior counsel. CSG3 is a rapidly growing commercial real estate law firm. Unlike most transactional attorneys, she honed her skills as a "big law" litigator in the firm's Los Angeles office, gaining  crucial hands-on experience that has given her the common sense, client-centric  approach necessary to succeed in the fast-paced world of commercial real estate. She brings a competitive edge to each commercial real estate deal she works on.  Brechlin represents  developers, property owners, businesses, investors and tenants in complex transactional real estate and corporate matters, as well as handling day-to-day operations in high stakes litigation for landlords and financial institutions. She is active in the community and has been a mentor with Jewish Big Brothers Big Sisters of Los Angeles, and is a member of the City of Hope.  She has earned many accolades for her work and has been recognized among the "Ones to Watch" for Real Estate Law in the Best Lawyers in America, and has has been a 40 Under 40 honoree by SD METRO Magazine.
Patricia Ferman
Patricia Ferman is the principal landscape architect for the City of Chula Vista.  She is known for being highly creative and motivated with 20 years of experience designing and implementing functional and attractive public outdoor spaces  using compete-streets principles, water conservation measures and city codes and regulations in a collaborative design process with stakeholders. She was born in El Salvador is was the first in her family to earn a college degree.  Her bachelor's degree in landscape architecture is from UC Davis. Her award-winning projects such as Third Avenue Streetscape and F Street Promenade are recognized examples of her passion to improve public mobility, create safe and high-quality pedestrian environments and conserve precious energy and water resources. Ferman won the Circulate San Diego Complex Streets Award for the F Street Promenade Streetscape Master Plan. Over the past 19 years she has enhanced the quality of life for people working and living in Chula Vista.
Danielle C. Humphries
Danielle Humphries is a partner at Hahn Loeser and Parks LLP and is chair of the firm's San Diego Trusts and Estates Practice Group. She has earned a stellar reputation as a trusted legal adviser with experience, insight and sophistication. She serves as general counsel for families, managing  a multitude of  legal issues, including trust- and estate-related issues, wealth preservation and protection, philanthropic planning and tax  planning.  She has extensive experience representing fiduciaries and beneficiaries in complex trust and estate administration and litigation. Her representation of fiduciaries includes advising individual and corporate fiduciaries on risk mitigation and their duties and responsibilities in the administration of trusts and estates. Humphries  is an extraordinary role model and advocate for gender parity  within the legal industry.  She is a steering committee member of the firm's Women's Leadership Initiative and is looked to as a mentor by women lawyers. She is a volunteer for Promises2Kids, and is an active  board member and chair of the Philanthropy Committee. She was recently named Best Lawyers in America for Litigation -Trust  and Estates, 2021-22.  She is a graduate of the University of San Diego School of Law.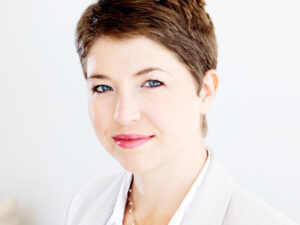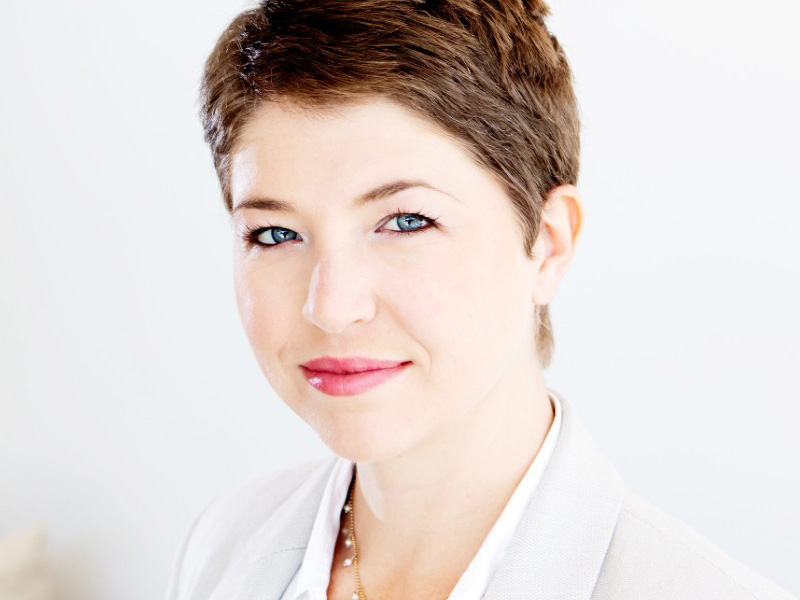 Lauren Rowley
Lauren Rowley is the chief financial officer at Stella. She has facilitated $1.3 million in funding across 14 women-led startups over the past year. She knows that women and underrepresented founders are vastly underfunded, and she tackling this hard problem head on.  Startups backed by venture capital are significantly male (89.3 percent), based in Silicon Valley (35.3 percent and Ivy-educated 13.7 percent).  Rowley has been laser-focused on engaging more entrepreneurs, investors and community advocates. To date, Stella has raised $30 million in funding for women-led startups. To help women learn more about the innovative economy and gain access to tools and funding more quickly, she will be hosting online courses throughout the year. She is a board member of Village Up San Diego and the  young leaders group of the San Diego Chamber of Commerce. She is a graduate of Kansas University and the UC San Diego Rady School of Management.
Marlise Kast-Myers
Journalist and author Marlise Kast-Myers has traveled to more than 80 countries and has lived in Switzerland, Dominican Republic, Spain and Costa Rica. Before settling in Southern California, she completed a surfing and snowboarding expedition across the  world.  Following the release of her memoir, "Tabloid Prodigy," she co-authored over 30 Fodor's Travel Guides including books on Cancun, San Diego, Panama, Puerto Rico, Peru, Los Cabos, Corsica, Riviera Maya, Sardinia, Vietnam and Costa Rica. She has served as a photojournalist for Surf Guide to Costa Rica and authored day and overnight hikes on the Pacific Crest Trail.  Based now in San Diego, she and her husband, Benjamin, live in the historic Betty Crocker Estate where they operate  an antique business, Brick n Barn.  Her website is www.marlisekast.com.
Cheri Pierre
Cheri Pierre has been recognized as one of San Diego's most influential leaders as CEO of Computers 2 Kids. Her strong leadership has helped grow Computers 2 Kids by 200 percent during the global pandemic, expanding services nationwide in response to the growing digital disparity through creating the Computers 2 Kids Technology Assistance (TAP) program scheduled to launch this summer. She owns Pierre and Associates  a consulting firm that provides businesses entrepreneurs and organizations with the tools and expertise they need to manage their corporate impact ability. She specializes in helping under-resourced  nonprofit organizations, small businesses and entrepreneurs implement sustainable solutions usually reserved for large, multinational companies. Her global positions  in Washington and Germany included working with the World Bank, InterAmerican Bank, VUBI, government ministries and executive offices of the German Ambassador. Pierre is board treasurer for Lamp of Learning and has served as board chair of ArtsBusXpress. She is a graduate of San Diego State University.
Porsha Vogt
As the owner of Golden Care, Porsha Vogt enables seniors in Carlsbad and San Diego County to live safe, happy lives in their own homes for as long as they can. Her mission and the mission of Golden Care includes assisting family members with elder care for their loved ones while maintaining their own professional and personal lives; creating a family-oriented environment staffed by professional caregivers that go the extra mile to serve seniors; and increasing respect and concern for seniors in our society. She is business management graduate of the University of Colorado and brings her background in finance and entrepreneurialism to the service of seniors and their loved one through Golden Care.